In the rearview mirror: car designer warns on Google game changer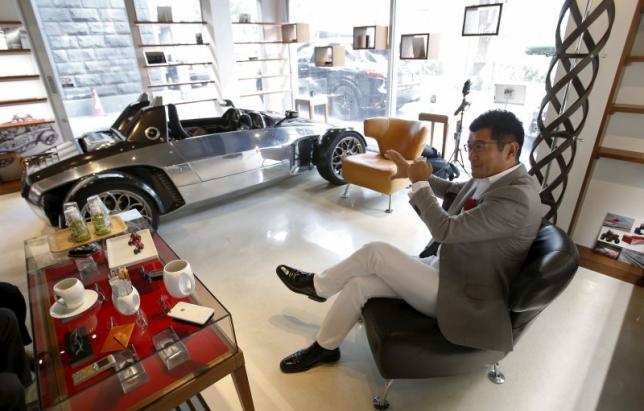 The days of cheap and cheerful cars like the Honda (7267.T) Civic and Toyota (7203.T) Corolla may be numbered as technology firms Google (GOOGL.O) and Apple (AAPL.O) muscle into the auto industry, and change the way people own and drive cars.
That's the warning from Ken Okuyama, high-end Japanese designer of the Ferrari F60 Enzo and Porsche Boxster, who says game-changing self-drive technology could threaten Japan's position as a major car producer.
"If they don't watch out, they risk becoming just suppliers to those (tech) companies," Okuyama told Reuters in an interview at his industrial design studio in the Japanese capital ahead of this week's Tokyo Motor Show.
Okuyama, who made his mark at Italy's fabled Pininfarina studio and also redesigned the Chevrolet (GM.N) Camaro and Corvette, says taking on Google and Apple will be the ultimate test for Toyota and other mainstream automakers.
As writing code becomes as vital to car making as engineering, Japanese automakers are under pressure to show they can compete with the tech giants.
Google's fleet of self-driving cars includes a modified version of Toyota's Lexus sport utility vehicles, in addition to the pod-like, driverless Google Car prototype, both of which are being road-tested in the United States. Apple could roll out a...
More